Classic™ Infusion Mug 0.6 L
€14.00
Product information
Brewing a pot of tea is not always an option. Brew perfect cups of tea straight in your stylish glass Infusion Mug. See this mug work its magic. Watch the colours deepen as it begins as water only to become that wonderful drink that we all know and love.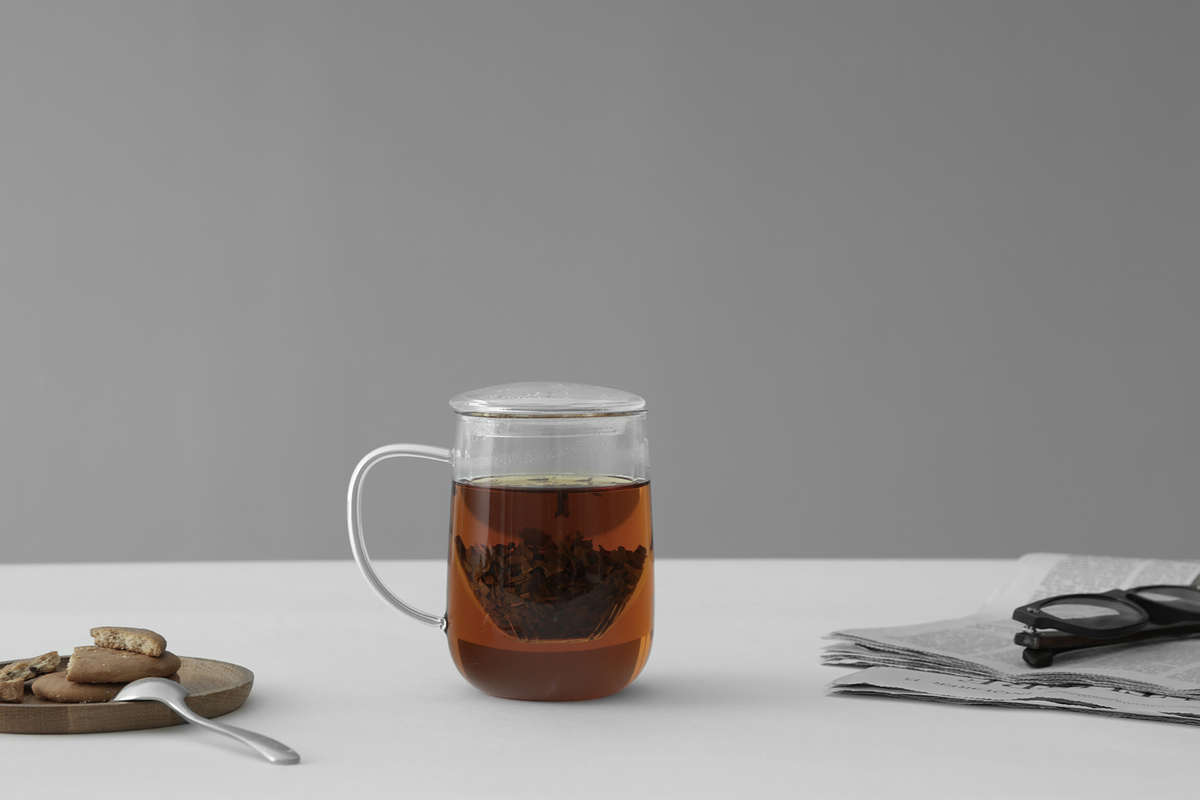 FAQ:

How does the glass infuser work?
It couldn't be simpler to brew a fantastic cup of loose leaf tea in this mug. Simply place the infuser inside the mug, drop in your tea leaves, and pour in your boiling water. Immediately your tea will start to steep, releasing its flavours and aromas. When it has become strong enough, simply pull out the infuser and all of your leaves will come with it, leaving you with a leaf-free glass of lovely tea.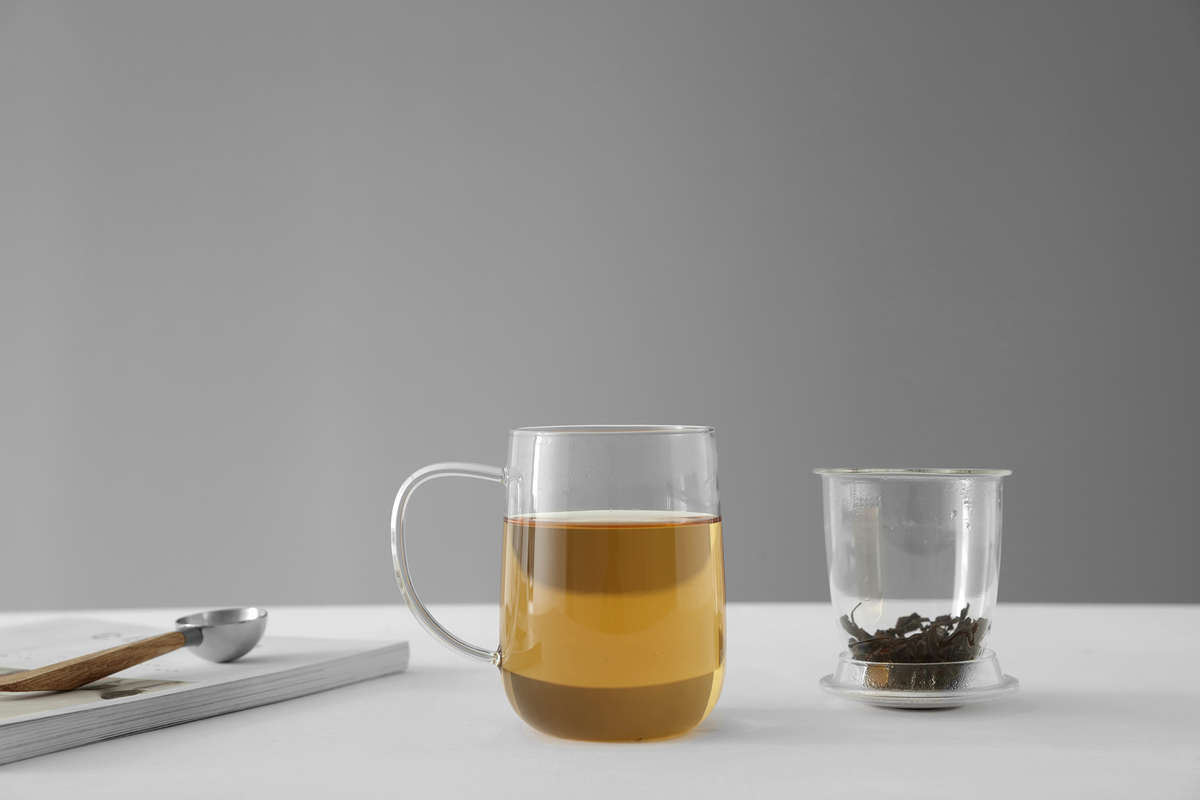 FAQ:

Can this be used for cold and hot drinks?
Yes, it can! This Infuser mug can be filled with your favourite hot herbal tea or delicious iced tea. You can even fill the infuser with fruit and have fruit-infused water from this sleek cup.
Is this glass microwave safe?
This mug is microwave safe, but it may get hot - so handle with care.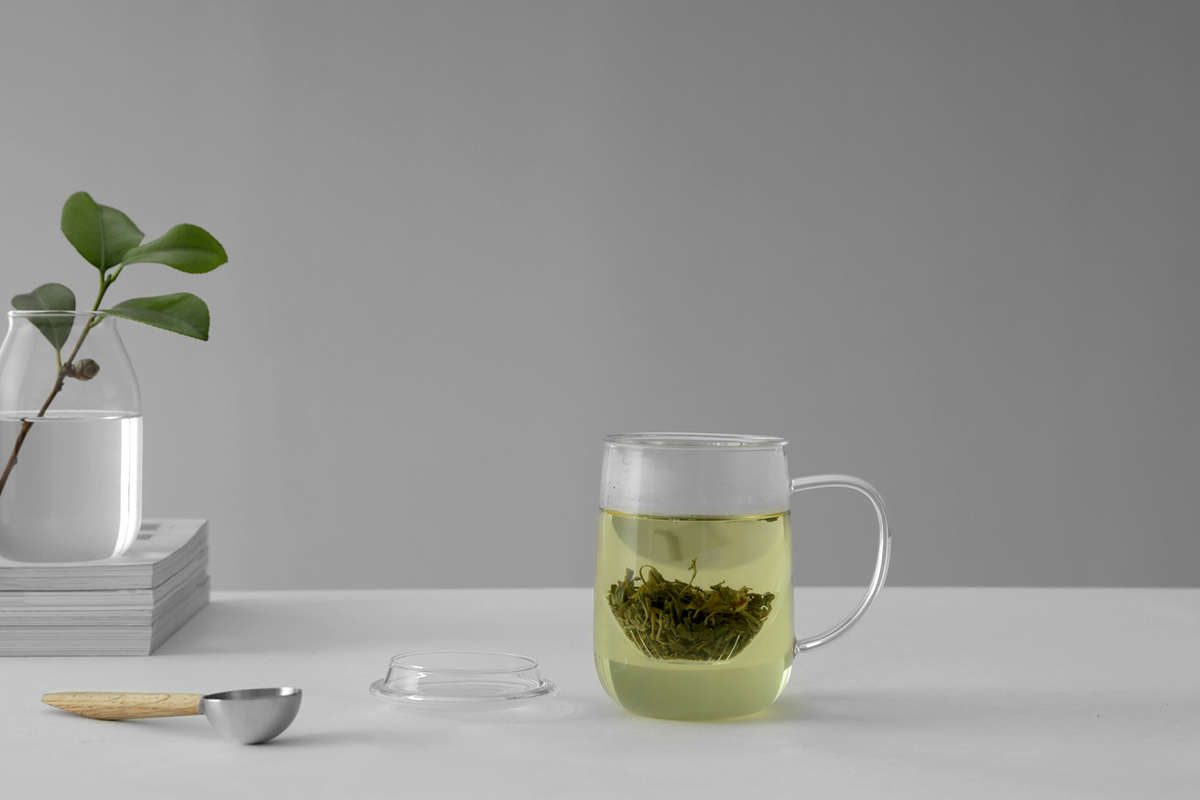 FAQ:

How thick is the glass? Is it comfortable to drink from?
The glass is only a few millimeters thick and tapers in toward the rim. This makes it very comfortable to drink from.

Is this glass easy to clean?
The easily removable infuser makes this glass very easy to wash by hand. It's also completely dishwasher safe.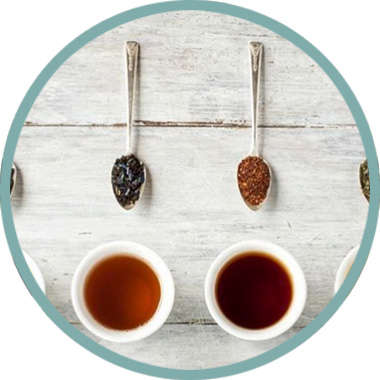 VIVA's collection maximizes infusion for better taste, aroma, colour, and ultimate enjoyment. Using innovative filters, double-walled glass and non-drip pouring mechanisms, we make brewing easier, enjoyable, and more tasteful than ever.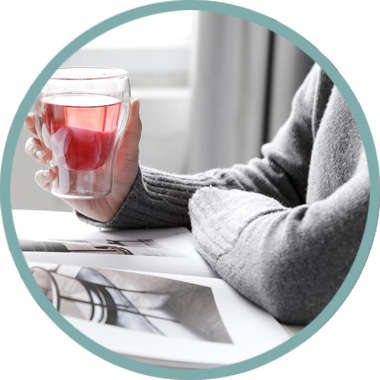 Tea drinkers have always made a statement with their lifestyle. Our collections make a statement too: Elegant. Modern, Balanced, Clever, Creative, and Functional. Simply put, VIVA's exceptional range of tea products are steeped in good taste.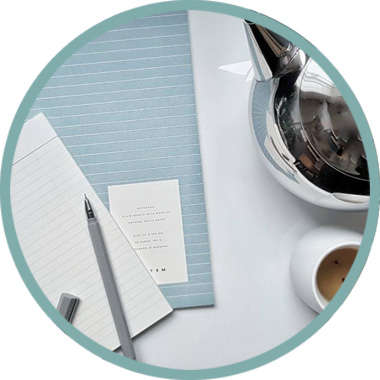 Each product is carefully hand-made by skilled artisans, and guaranteed. Using carefully selected materials, our tea-ware reaches you in beautiful condition, and stays that way for years.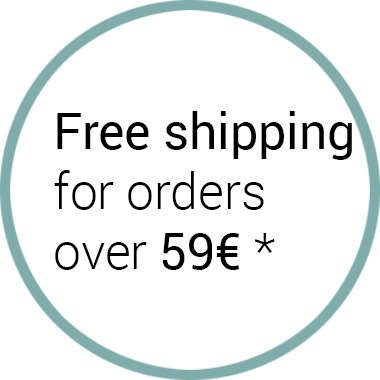 Orders typically ship 1-2 business days after purchase. Orders placed on weekends will ship out on Tuesday or Wednesday.


* Free shipping only available for selected EU countries.
Instagram #VIVAScandinavia