Classic™ Double Wall Tea Glass, small
€14.00
Admire your magically floating cup of tea in this sleek double walled glass.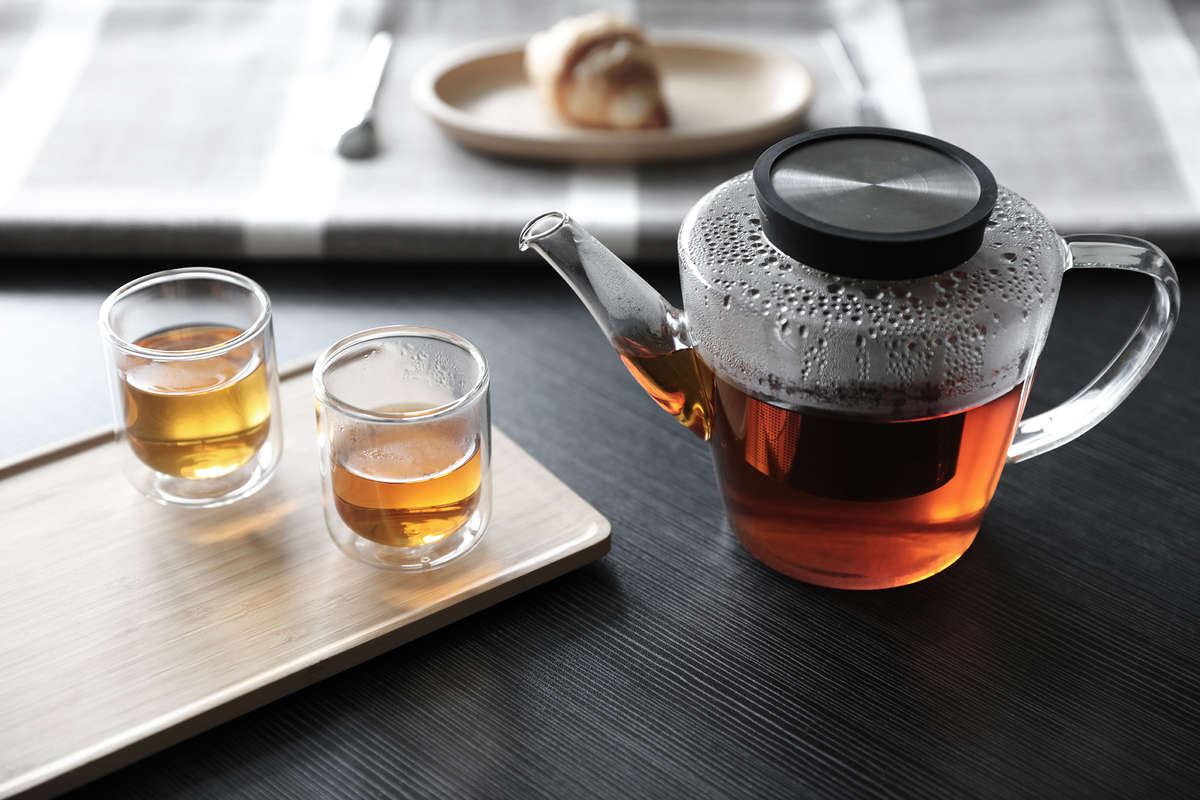 Finding a unique tea cup can be a challenge. Clean modern design and sleek functionality are here with these double walled glasses. Your tea will appear to be floating beautifully in these, all the while the outside remains completely cool to the touch.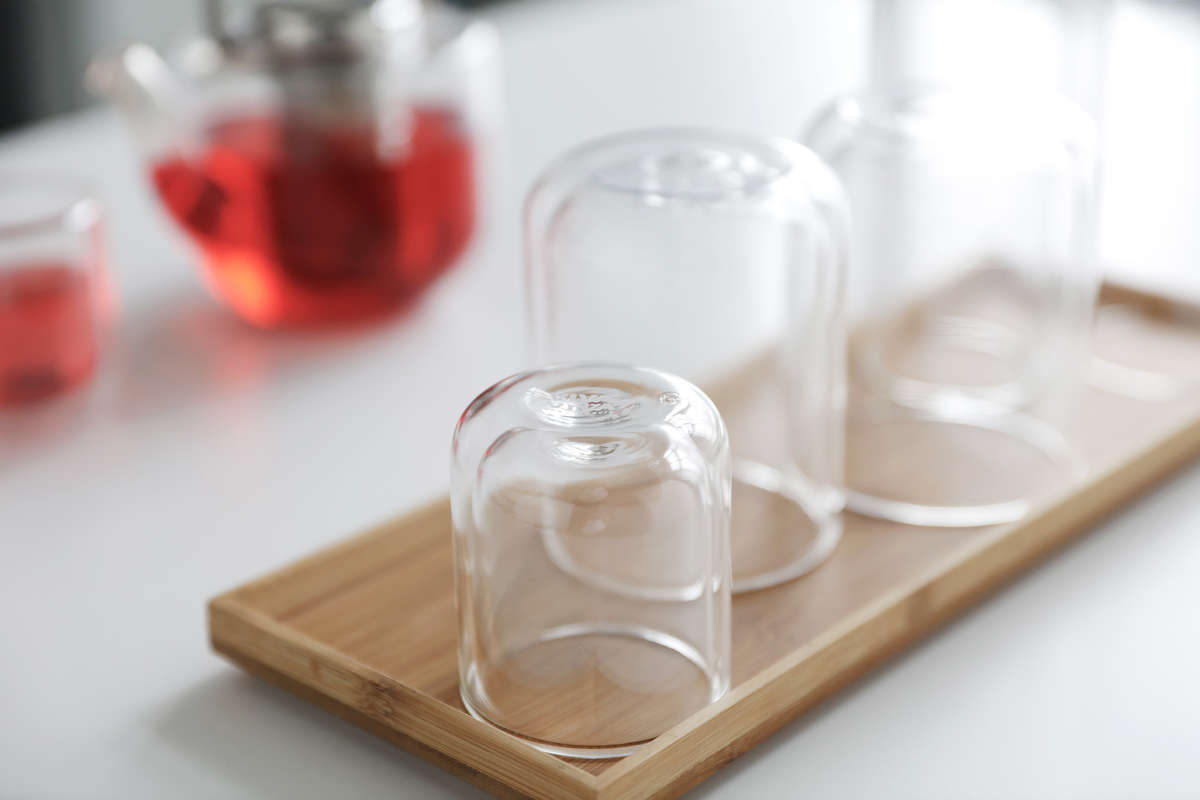 How big are these glasses?
These glasses have a volume of 0.1L. They are very small making them ideal for appreciating oolong tea, or any other tea brewed and served in the gong-fu style.
Are they double walled?
These glasses are double walled to help it better insulate your drink. A double walled glass helps your drink maintain its temperature better, and keeps the outside of the mug cool to the touch.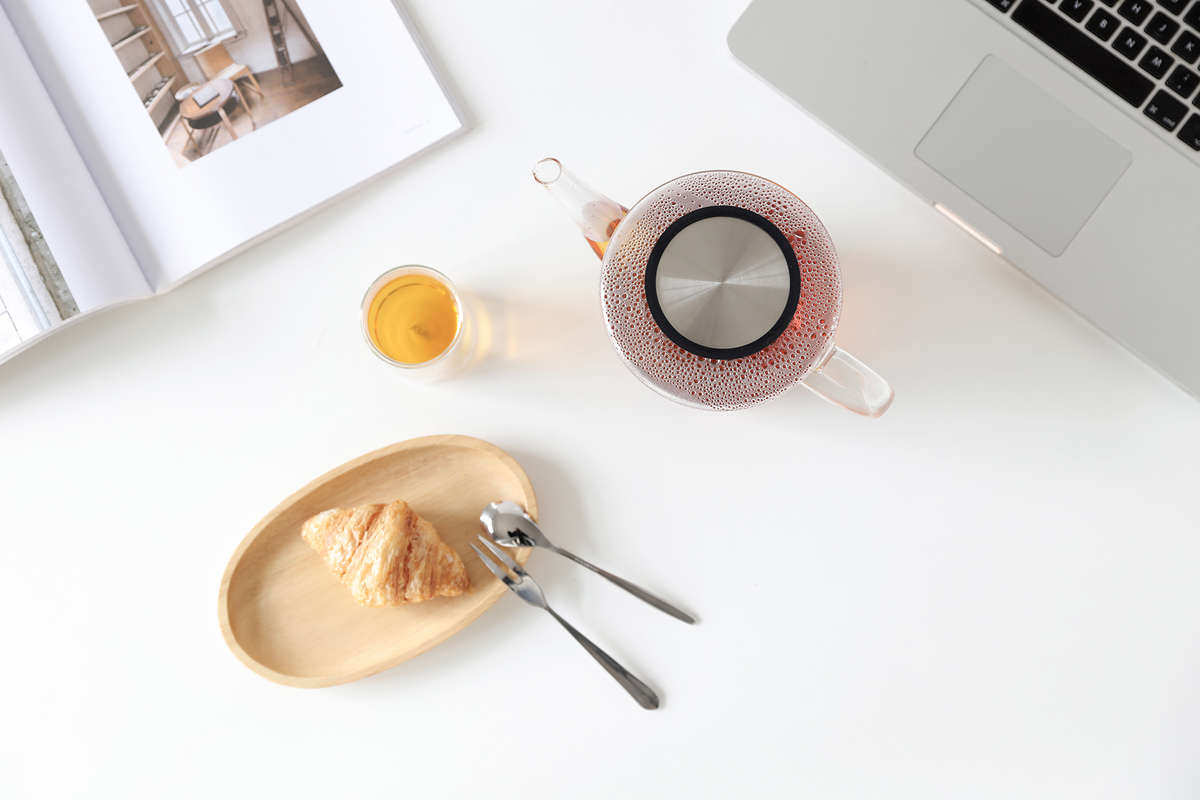 What are the advantages of a glass tea cup?
Glass is a wonderful material to drink from. Being clear, it means you can enjoy your drinks visually and better appreciate the way their colours play with the light. Even better, in a double walled design your drink will appear to float within the glass.

Can I put boiling water directly into these cups?
Absolutely! They are designed to handle hot beverages so you safely can pour boiling water directly into it.
What infuser should I use with these cups?
Because of their small size, we would recommend using these tea glasses with a teapot instead of infusing directly in the glass.
Follow us on Instagram
Free Shipping on Orders over €60*
Orders typically ship 1-2 business days after purchase.
Shipments to the US can take up to 5-7 working days extra.
Orders placed on weekends will ship out on Tuesday or Wednesday.
*Free shipping not available for the US.